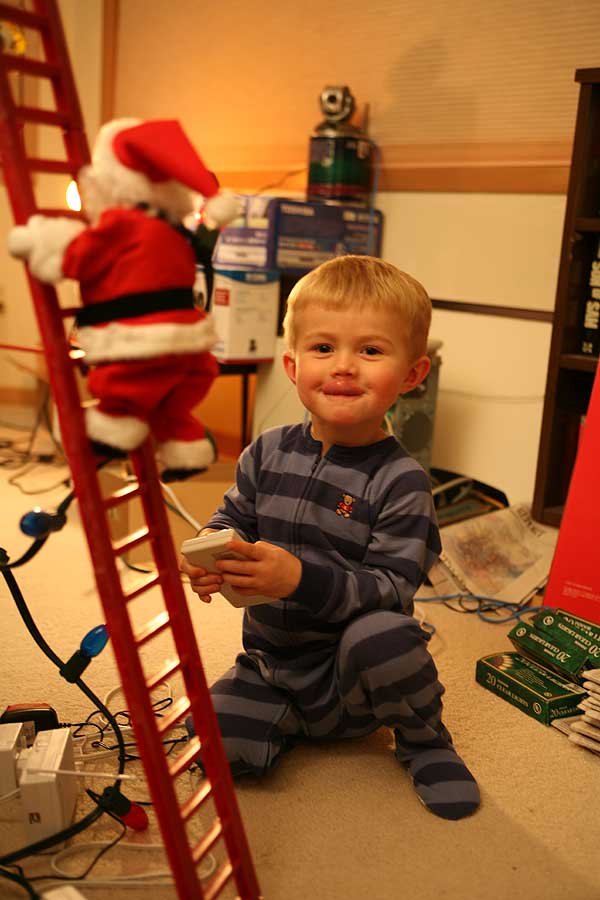 I was going to post a funny picture to go along with this mix, but something about that little big-headed mongloid struck a chord with me. Anyway, I'm going to have to say that this will be the final installment of this years Christmas mix, mainly because I am currently inundated with exams and final papers and I just cant put forth the time and effort trying to dig up Holiday themed songs. Anyway, there are some really good tunes on this mix, so I hope you enjoy and i hope you all have a wonderful Holiday season.
1.
Steve Martin - Five Wishes for Christmas
2.
Sufjan Stevens - Come On! Lets Boogie to the Elf Dance!
3.
Pas/Cal - Last Christmas
( I stole this from Shane so go show some love at
The Torture Garden
)
4.
Pearl Jam - Let Me Sleep
5.
The Knife - Christmas Reindeer
6.
Maps - Sparks In The Snow
(just go visit Derek at
GWFAS
)
7.
The Killers - A Great Big Sled
8.
Pearl Jam - Someday at Christmas
9.
The Format - Holly Jolly Christmas
10.
David Gray - (Christmas) Babylon
That's all for today. Merry Christmas or whatever. Thanks to
Fuel Friends
.